Fish from the terrace of your hut ?
Whether you are an amateur or a professional, an enthusiast or simply curious, Village Flottant de Pressac gives you the opportunity to enjoy a fishing right from your hut's terrace ! Put your senses on alert and you could catch a roach, a carp or a pike. You may be lucky enough to to break records !
The Village Flottant's pond has an area of 6 acres. Surrounded by hills, it is fed by rainwater collected by a stream. This pond is totally natural and has never been altered by man. It was registered in 1815 and acquired by the municipality of Pressac in 1980. It is situated in an area of ponds and lakes of almost the same size. In order to reach it, you will probably have to take "La Rue des Étangs", the name formerly given to this road serving the many natural lakes surrounding the site. Also, discover our new fishing pond located about 200 meters upstream from the village !
The granite subsoil is impermeable and ensures the development of fauna and flora.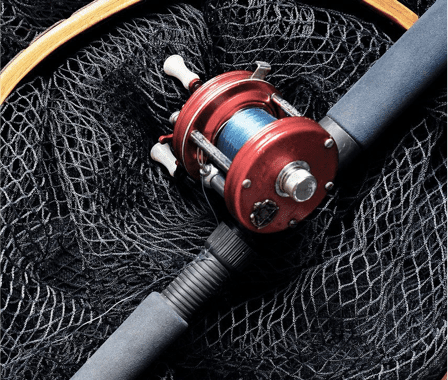 Fishing from the terrace of your hut: laughter and change of scenery guaranteed
Fish in the pond !
Go to the Capitainerie where you can rent your fishing equipment.
Fish roach, carp or pike… from the terrace of your floating hut ! The waters of the pond are home to many fish and will satisfy both amateur fishermen – big or small – and experienced anglers. The layout of the huts has been designed so that everyone has their own "fishing zone".
With your children or friends, there will be plenty of laughs !
Every year, a large number of fish is released into the pond. Fishermen love to practice their passion on this calm and peaceful body of water. You can bait many edible fish, such as :
The Roach :
A very common fish in the pond, it will be the easiest to catch. You can fish for it wherever your hut is located. It is a fish that can be baited all year round, most often with a maggot, using a simple line equipped with a plug and a hook. The simplicity of roach fishing will delight children in particular.
While fishing, you may be lucky enough to catch a few gudgeon that are also present in the pond. This fish is the testament of good quality water.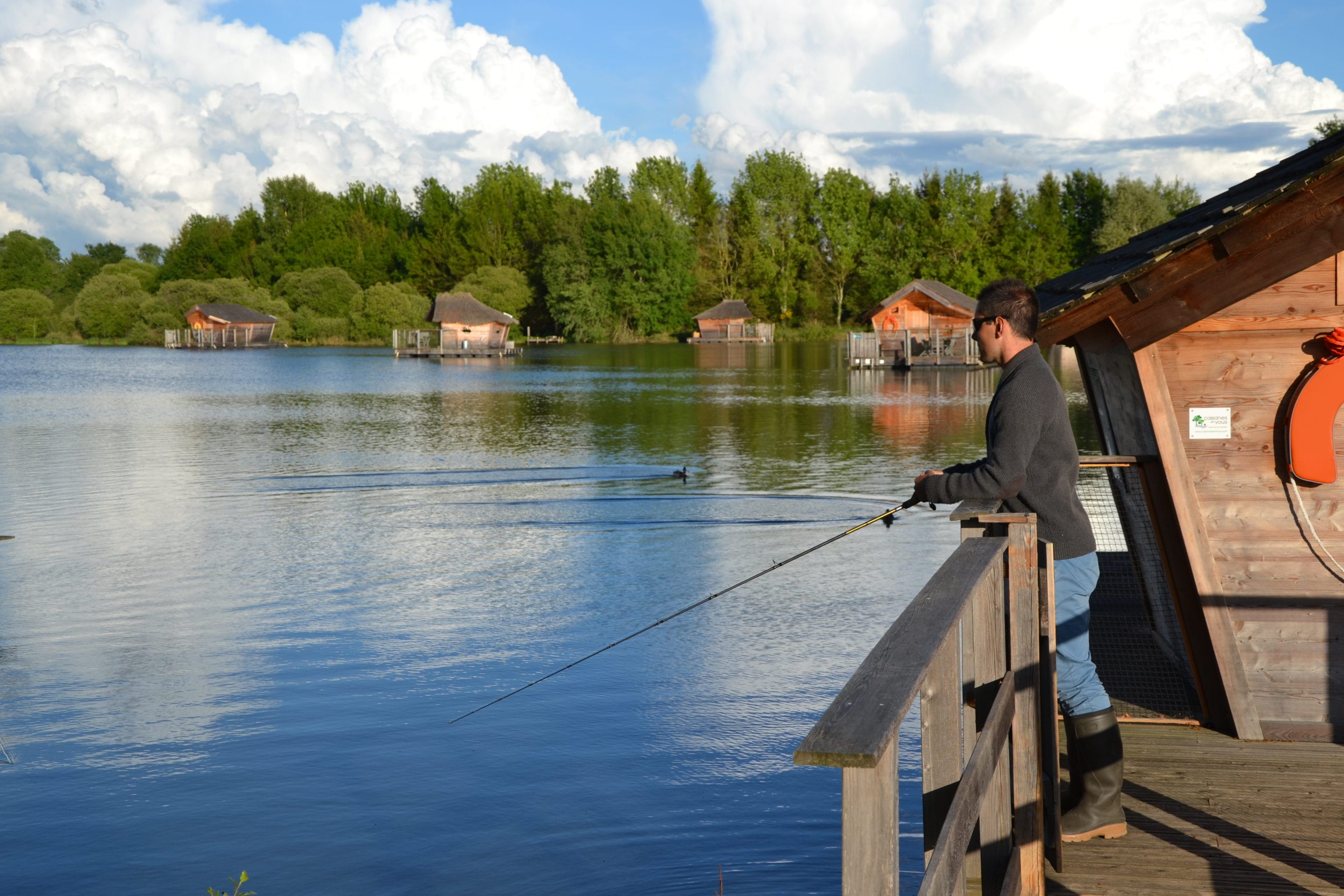 The Carp :
It is without doubt the biggest fish in the pond. We have identified specimens reaching 15 kg ! It is a fish that can be caught all year round, most often with boilies or corn. It is a relatively wary fish. A good catch will therefore require great discretion. The reward will be all the better. Be patient…
For this type of fishing we recommend isolated huts far from the bank.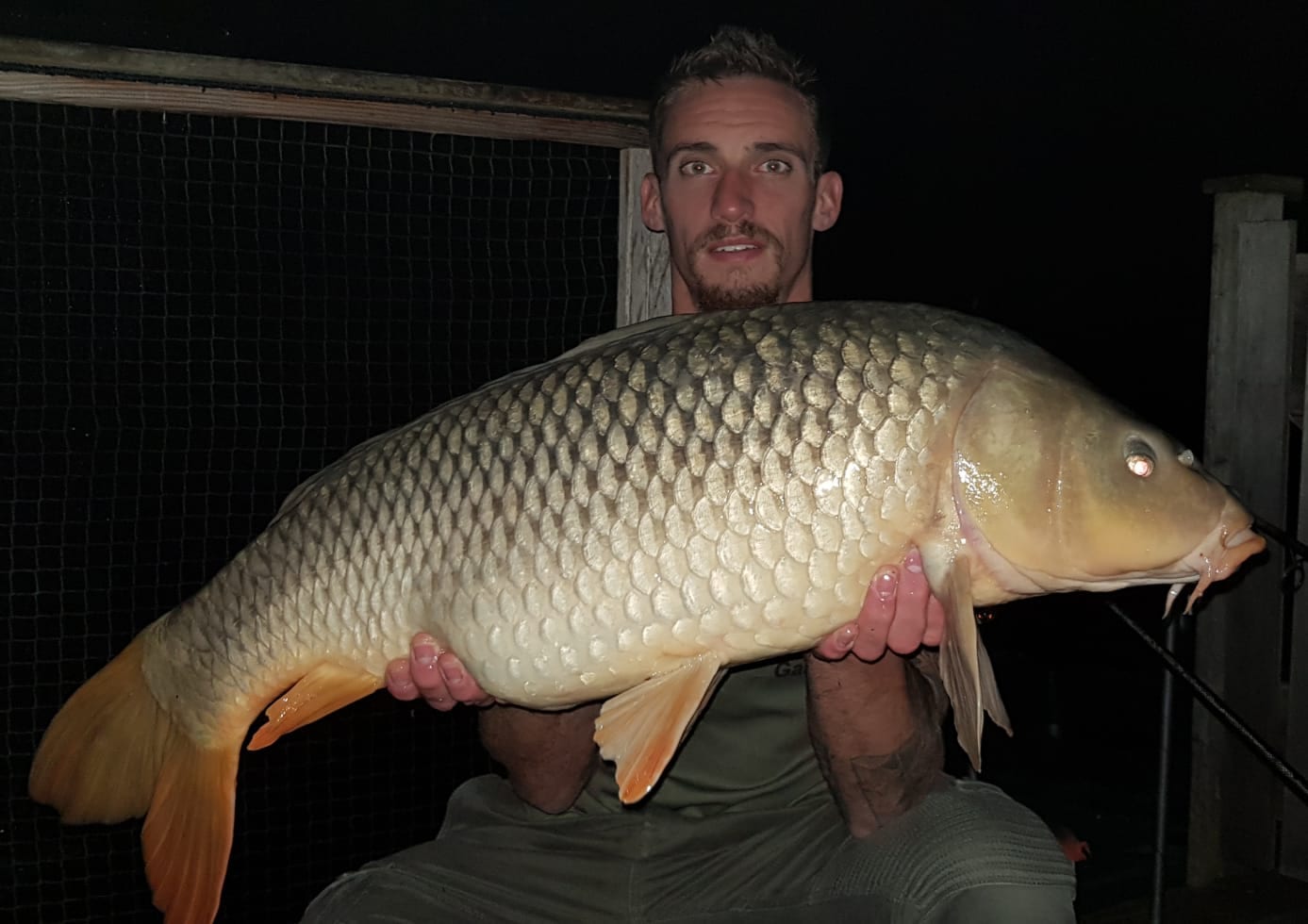 The Pike :
For some fishermen, it is the king fish. With a formidable fighting spirit, one never forgets the feeling of the pike at the end of the line… Upon the last count, some pikes were over 100 cm long!
The pike is a carnivore, it is fished with a lure or a spoon using a casting rod equipped with a steel leader. Its flesh is very fine and highly prized by cooks. It can be fished all year round.
As for carp, we recommend isolated and remote huts.