Discover the Floating Grill Huts!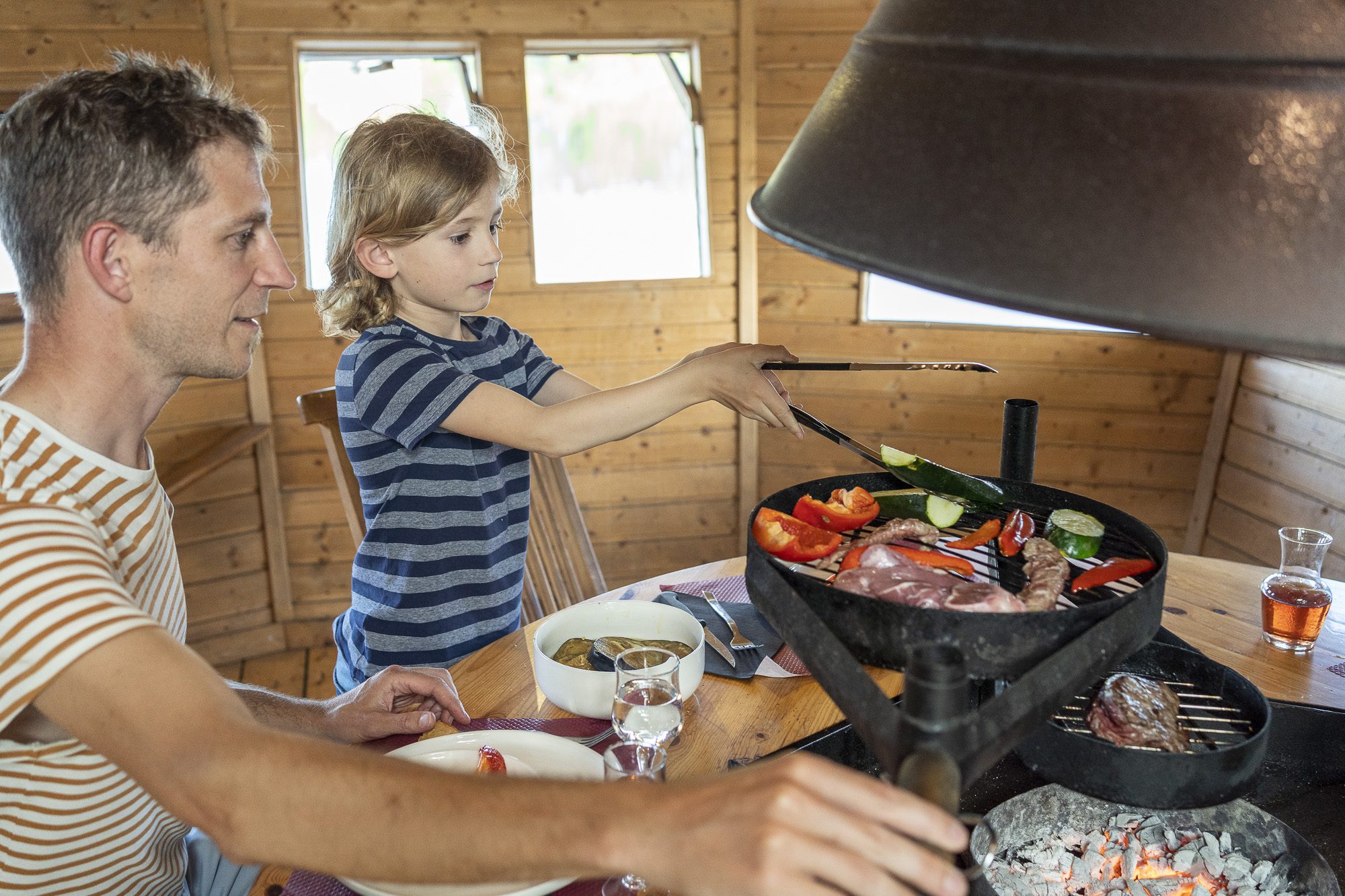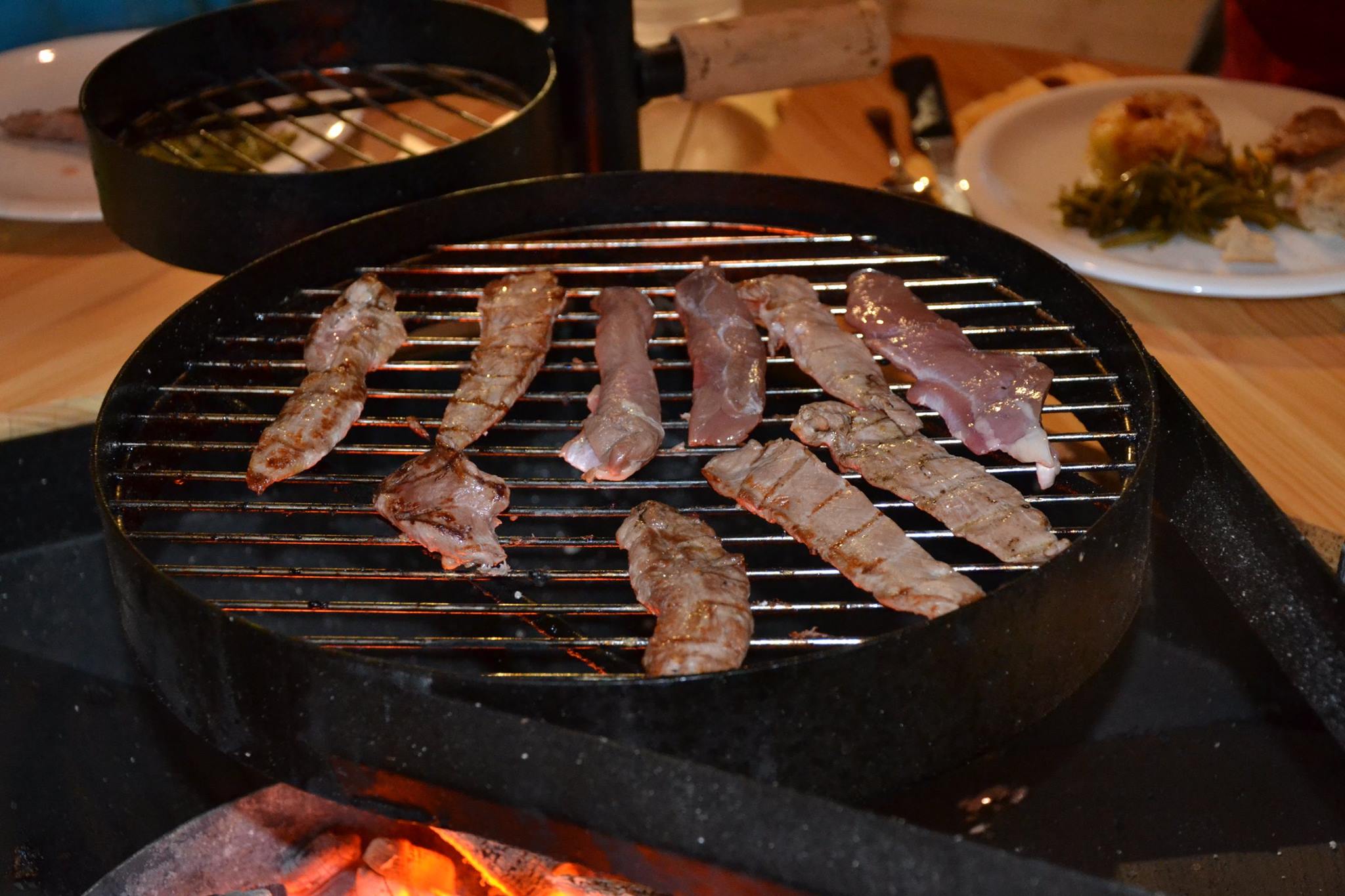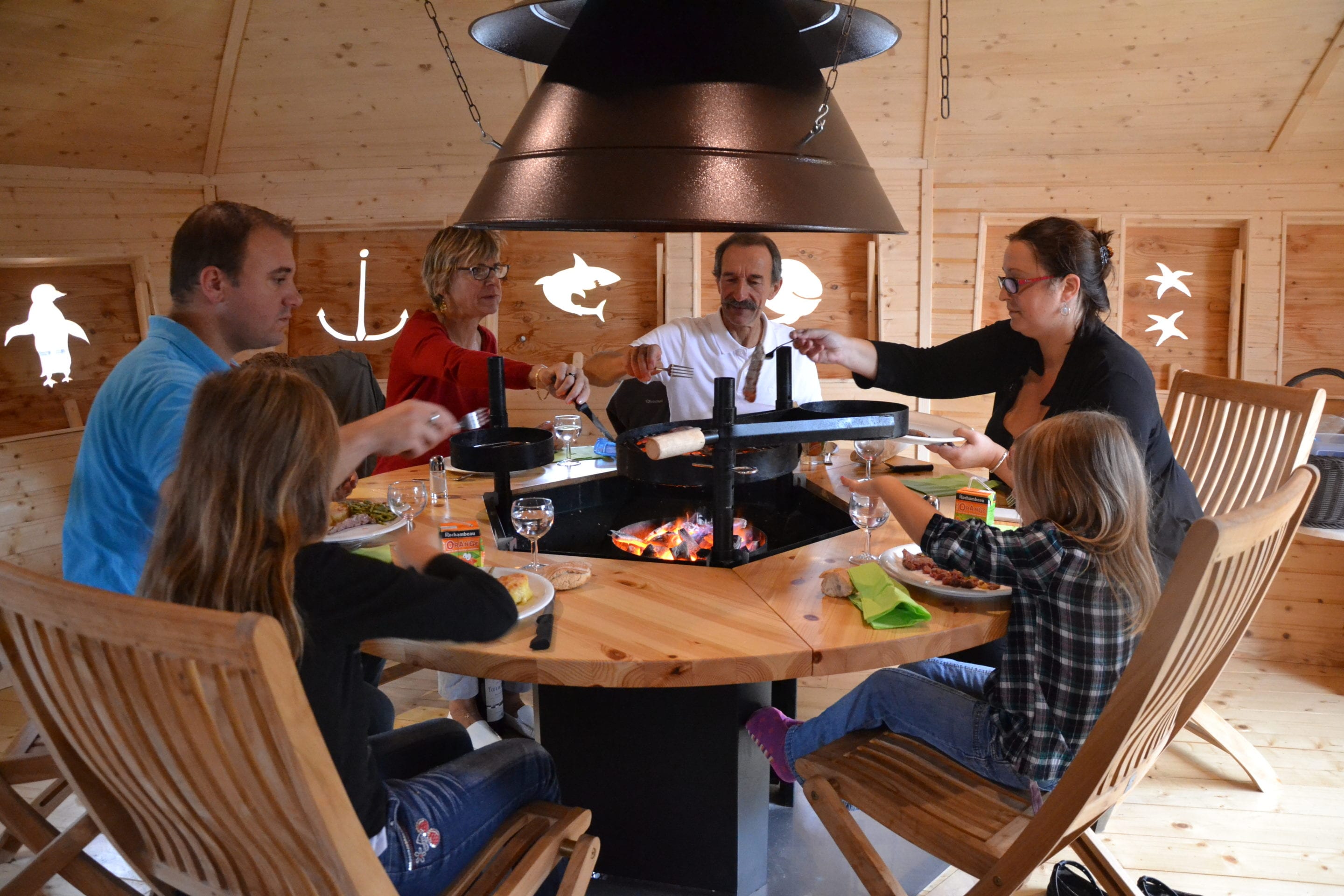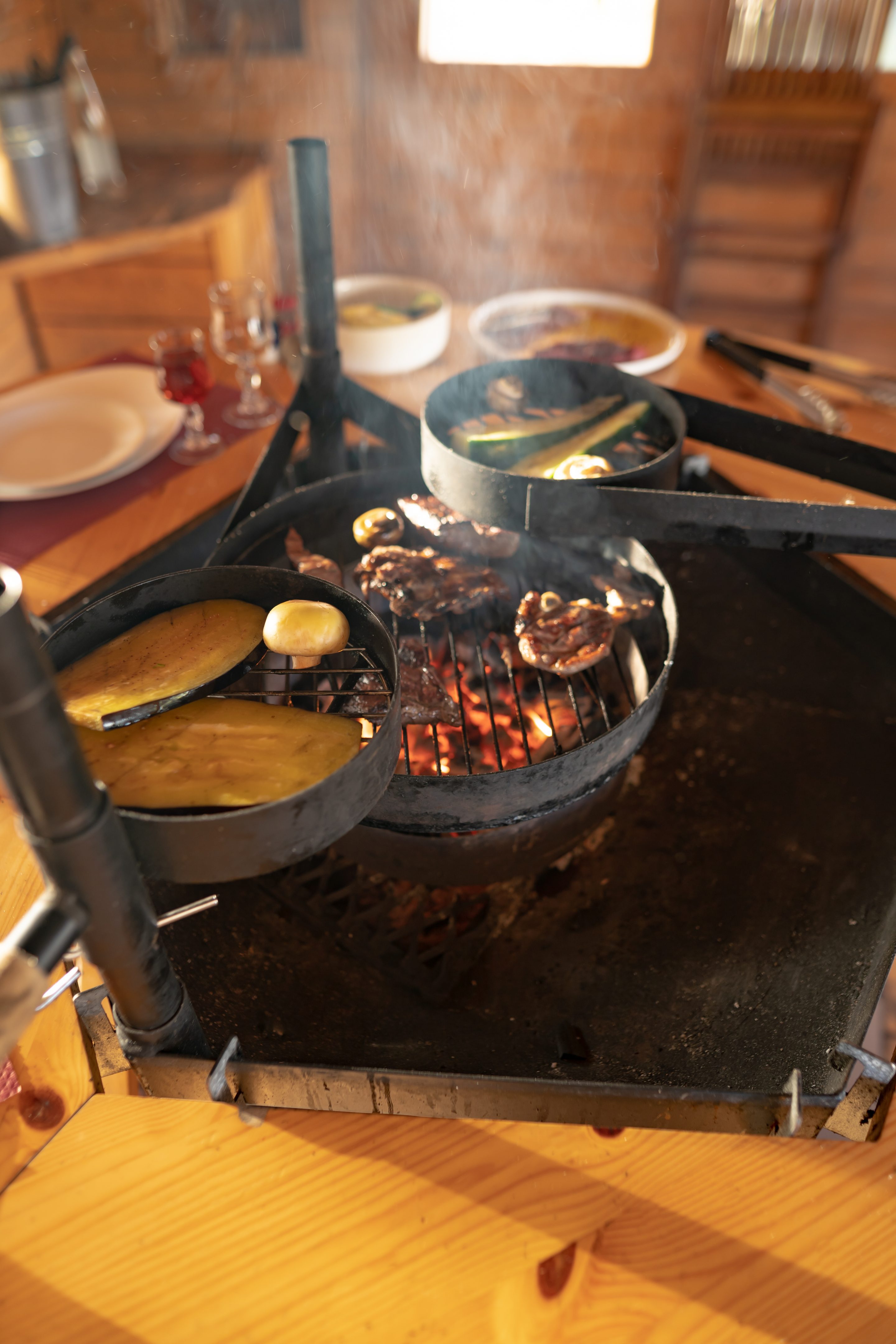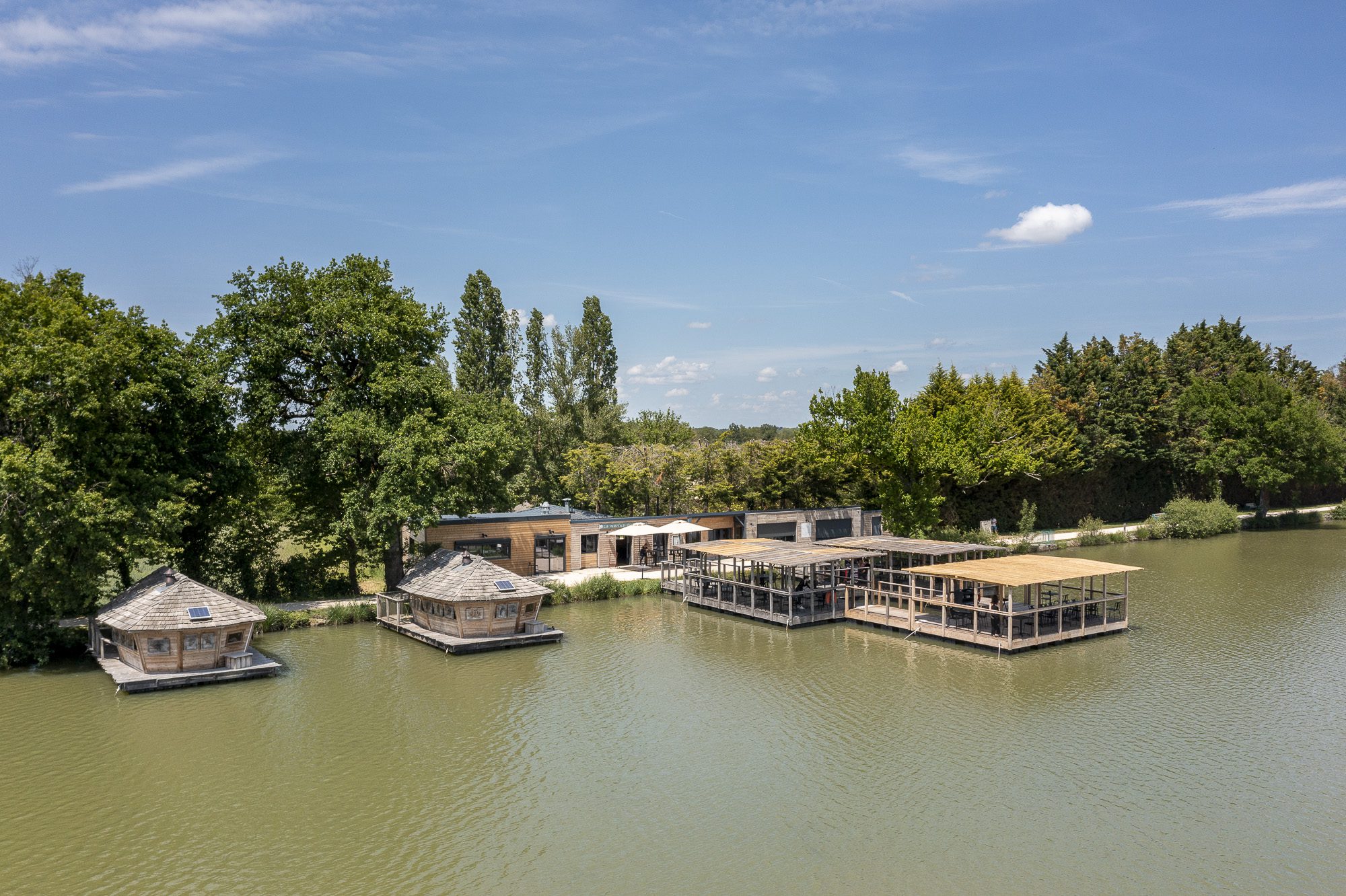 How about a lunch or dinner on the water ?
A real "dining room" on the water. You will be able to enjoy your meal around a "wood fire".
To take advantage of this, we recommend that you make a reservation by calling: 05 86 16 02 25 or 07 86 06 12 50
You access your grill hut via a small footbridge above the water, and you cook your own meal over a wood fire, in a friendly atmosphere and at your own pace: The restaurant grill huts can accommodate a maximum of 8 guests. They float on the water and are accessible via a footbridge connected to the bank.
Open to all, clients of the Village Flottant or from outside:
Meeting point at 12.30 pm (lunch) or 7.30 pm (dinner) at the Village restaurant: La Marina
Single menu excluding wine
Cabane Grill Menu (per person) :
1 house cocktail: "Welcome on board ! »

Assortment of grilling meat

Piece of beef from Limousin, leg of lamb from Poitou, and duck aiguillettes

Seasonal vegetables, marinated by us and to be grilled by you ! (sides may vary, depending on the season)

Poitou goat cheese and farmhouse Savoy tomme (French cheese, with a long period of purifying process of over 100 days.)

Fresh and homemade fruit salad

Bottle of mineral water
34€/pers. for 2 and 3 people
29€/pers. from 4 covers (maximum 8 covers)
Children under 12: 15€ (same formula as adults but with a glass of sparkling apple juice and an assortment of meat without the leg of lamb)
We also offer a cold lunch basket called "Pique-Nique ": 11 € per person. Wine not included.
This Picnic Basket is ideal and very practical when travelling outside the Village Flottant, on bike rides or when you don't want to leave your fishing spot !
This menu may change according to market availability.
House Salad
Piece of chicken – potato chips
Dessert of the day
Water bottle